At Vita Group, our people are key to our success.
Our people deliver exceptional experiences across our brands that keep our customers coming back. In return, we provide an environment where our team members learn, grow, lead and succeed.
Launch your career at Vita - search current job opportunities across our brands:
TELSTRA
Represent one of Australia's iconic brands by joining our network of more than 125 Telstra retail stores and Telstra Business Centres.
Search

VITA ENTERPRISE SOLUTIONS
Join Telstra's 2016 Enterprise Partner of the Year and deliver integrated ICT solutions to Australia's biggest businesses and government enterprises.
Search

SPROUT
Be a part of one of Australia's largest and most innovative technology accessory brands.
Search

SQDATHLETICA
Inspire men to be fit for life through our unique men's athleisure brand that goes beyond the standard retail experience.
Search

Clear Complexions and Artisan Cosmetic & Rejuvenation Clinic
Join our leading non-invasive medical aesthetics brands and empower Australians to feel their confident best through beautiful, healthy skin.
Search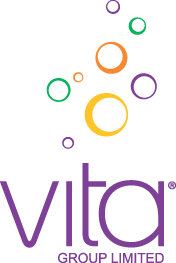 VITA SUPPORT CENTRE
Help guide and support our brands to deliver exceptional, personalised experiences and solutions to our customers.
Search
Vita Group is a leading provider of brands that enhance people's way of life. We are proven experts in delivering exceptional, personalised experiences and products that solve our customers' current and future needs.